Hey folks here is some more information about the conference!
Home > Calendar > AAA Conference: "The Business of Africa"
a public event
AAA Conference: "The Business of Africa"
Seventh Annual Conference hosted by the African Activist Association.
Saturday, May 19, 2012
10:00 AM - 6:00 PM
Royce Hall 306
UCLA
Los Angeles , CA 90095
SATURDAY SCHEDULE:
Saturday, May 19-10:00am-5:30pm at Royce Hall 306. Panel Discussions
Panel I: Technology and Business (10:00-11:30am)
Moderator: Michael Lofchie, UCLA
Lela M. Winston, UCLA: Waking the Giant: Technology & Business in Africa
Yareka Mhango, Anakazi Center: Rethinking African Business Development
Ruth Carlitz, UCLA: Sending a Message: Assessing the Role of Mobile Phone Technology to Promote Local Government Accountability.
Alex Laverty, UCLA: Information and communication technologies (ICTs) in Sub-Saharan Africa
Panel II: Entrepreneurial Avenues & Impediments 11:45am-1:00pm
Moderator: Edith Mukudi Omwami, UCLA
Douglas Kolozsvari, University of Michigan: Privatizing Public Railways at Any Lost Benefit: Neoliberal Railway Policies in Sub-Saharan Africa
Brian Smithson, Duke University: Breaking a Leg in Lagos: The Nigerian Video Film Phenomenon as a Semi-digitized Network
Mark Malisa, The College of Saint Rose: Education and Transnational African/Black Childhood in 20th/21st Centuries
Lunch 1:00-2:00pm at the Royce Terrace. (Lunch is provided free to conference attendees)
Panel III: Reclaiming Creative Expressions: The Business of African Filmmaking 2:15-3:30pm
Moderator: Claudia Hoffmann, UCLA
Inês Cordeiro Dias, UCLA: The Business of Emigration in Flora Gomes' "Nha Fala"
Rush Perez, UCLA: Retaking the Lens: An Examination of a New Generation of African Documentary Filmmakers and their Western Counterparts
Ty-Juana Taylor, UCLA: "Aural Journeys": The Use of Music in African Cinema
Claudia Hoffmann, UCLA: Nollywood Abroad: Nigerian Video Film Production in North America
Panel IV: Film Screening 3:30-5:30pm
Moderator: Ruby Bell-Gam, UCLA
Darwin's Nightmare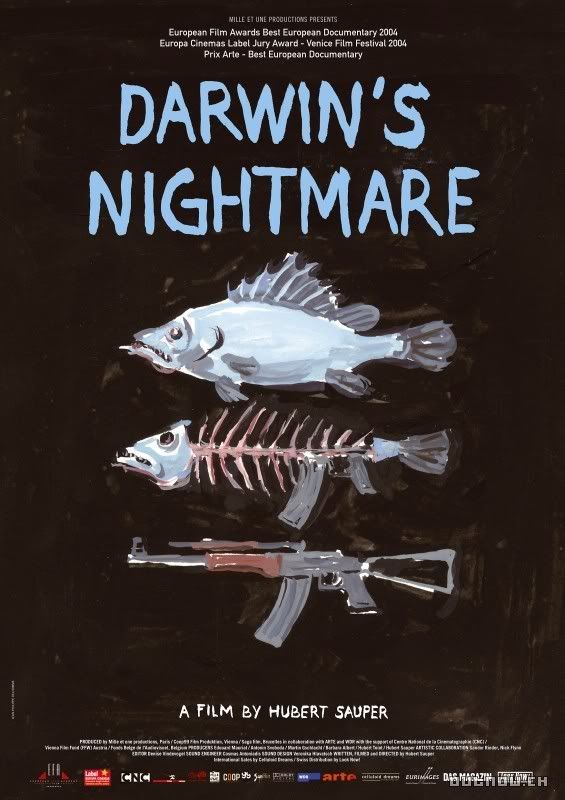 For more information please contact
The James S. Coleman African Studies Center Tel: 310-825-3779
africanactivists@gmail.com
international.ucla.edu/africa/events/showevent.asp?eventid=9495
Download File: Business-of-Africa-Program-sm-rrn.pdf
Sponsor(s): African Studies Center, This conference was made possible by the generous support of Campus Programs Committee, Associated Students UCLA, UCLA Mellon Postdoctoral Program in the Humanities, Student Cultural and Diversity Programming Fund and African Studies Center UCLA.